Here at Freedom, we know that boards matter! Which is why we are proud to manufacture and offer the largest diversity of foil boards on the planet. From Surf to Downwind, and Wake to Winging, the sport of foiling is as diverse as they come. Just when you think you have it figured out a new genre is always willing to offer up an entirely unique playground to conquer for anyone who is willing to pay some dues and eat a little humble pie.
With 12 models that encompass 34 distinct sizes there is no doubt we have the perfect Flavor of Freedom to suit even the most refined and seasoned of foiling taste buds. Whether its Brady Hurley airs, Tom Carroll power carves, or Kyle Maligro lactic acid downwind pump sessions, all our boards are built and designed to be light, rigid, and most importantly hold up to the modern demands of foiling. We take extreme pride in knowing that Freedom boards are built for not just what's happening now, but where we see the sport progressing!
Stay tuned for our upcoming Tech Check newsletter pieces as we aim to breakdown our board models by genre to help you pick out your own favorite Flavor of Freedom!
TC PRO
4'0" x 18" x 2.5" / 23L
4'4" x 18.8" x 3" / 30.5L
WCFC Frequent Flyer
4'2" x 18.25" x 2.65" / 26.4L
4'6" x 18.5" x 2.9" / 31.75L
Fusion
4'0″ x 19.5″ x 2.8″ / 28.3L
4'3″ x 19.6″ x 2.9″ / 31.5L
4'6″ x 19.7″ x 3″ / 34.6L
4'9″ x 19.9″ x 3.1″ / 38.1L
5'0″ x 20″ x 3.2″ / 41.7L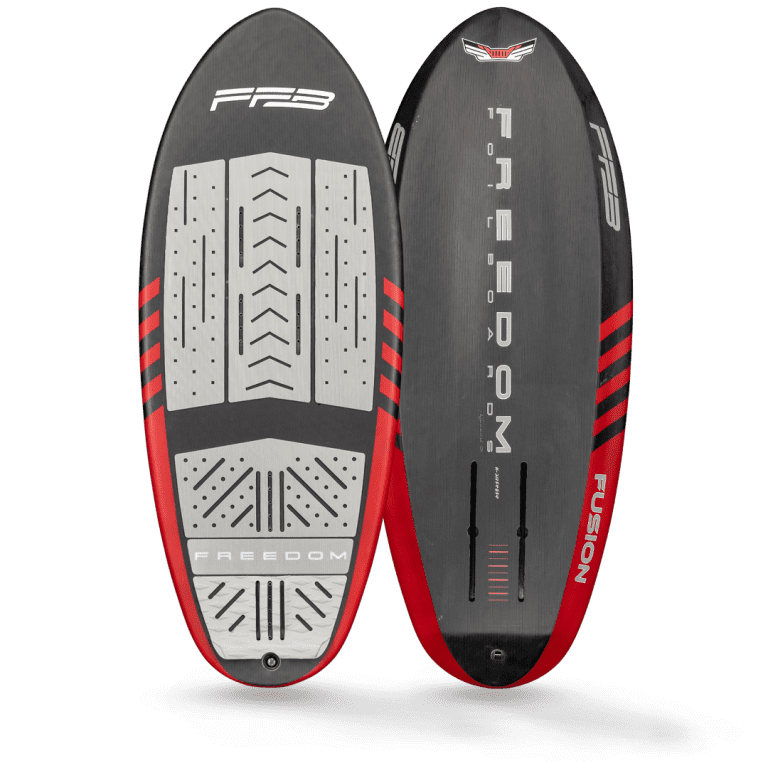 FTW Pro
4'2" x 19" x 2.6" / 30L
4'5" x 19.25" x 2.7" / 35.5L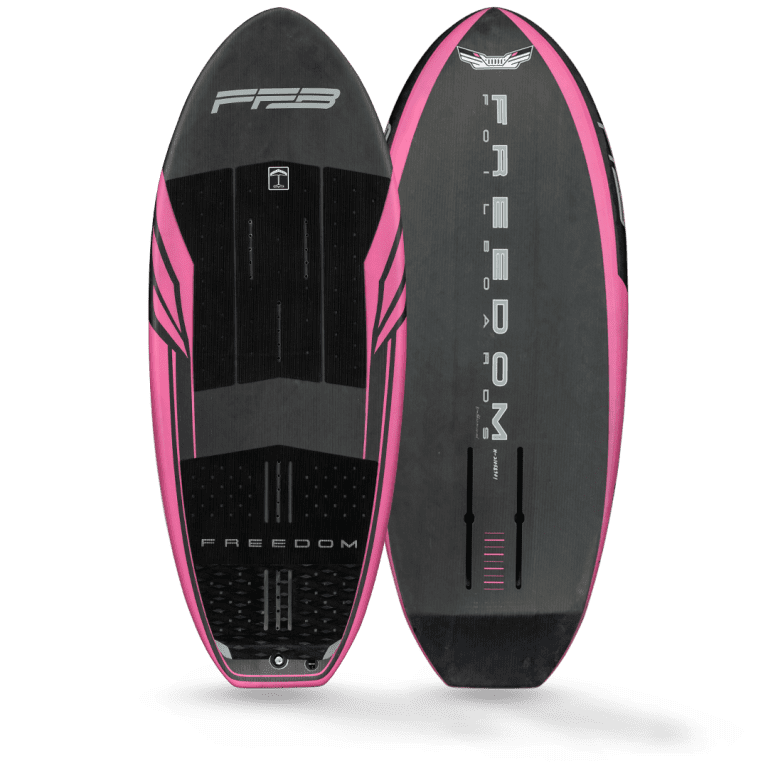 Rubix
4'1″ x 19.7″ x 3.3″ / 32L
4'4″ x 19.8″ x 3.6″ / 37.4L
4'7″ x 20″ x 3.7″ / 40.9L
4'10" x 20.2″ x 3.8″ / 45L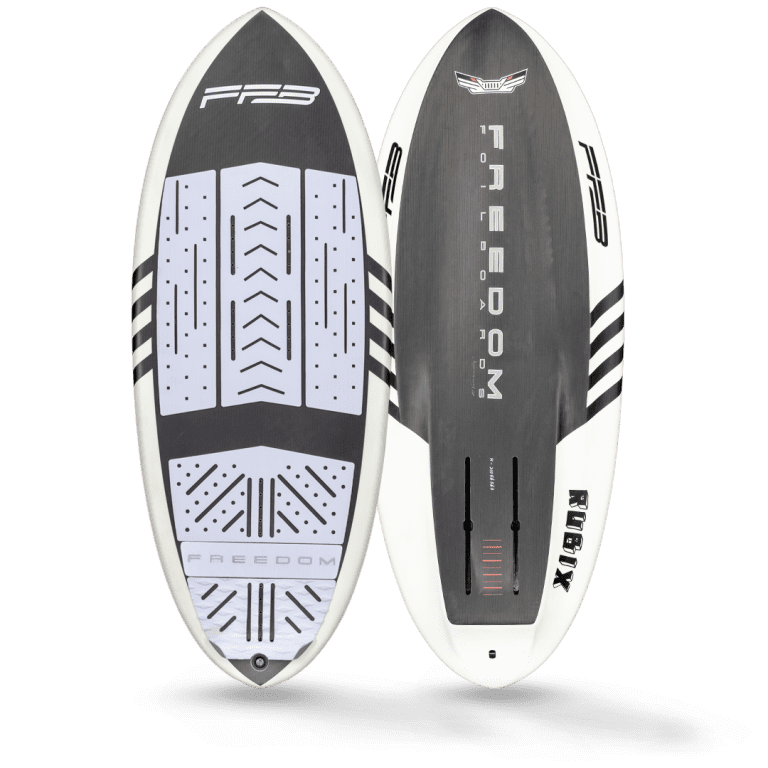 Techno
4'2″ x 19.8″ x 3.2″ / 34.3L
4'5″ x 19.8″ x 3.3″ / 37.6L
4'8″ x 20.1″ x 3.5″ / 43L