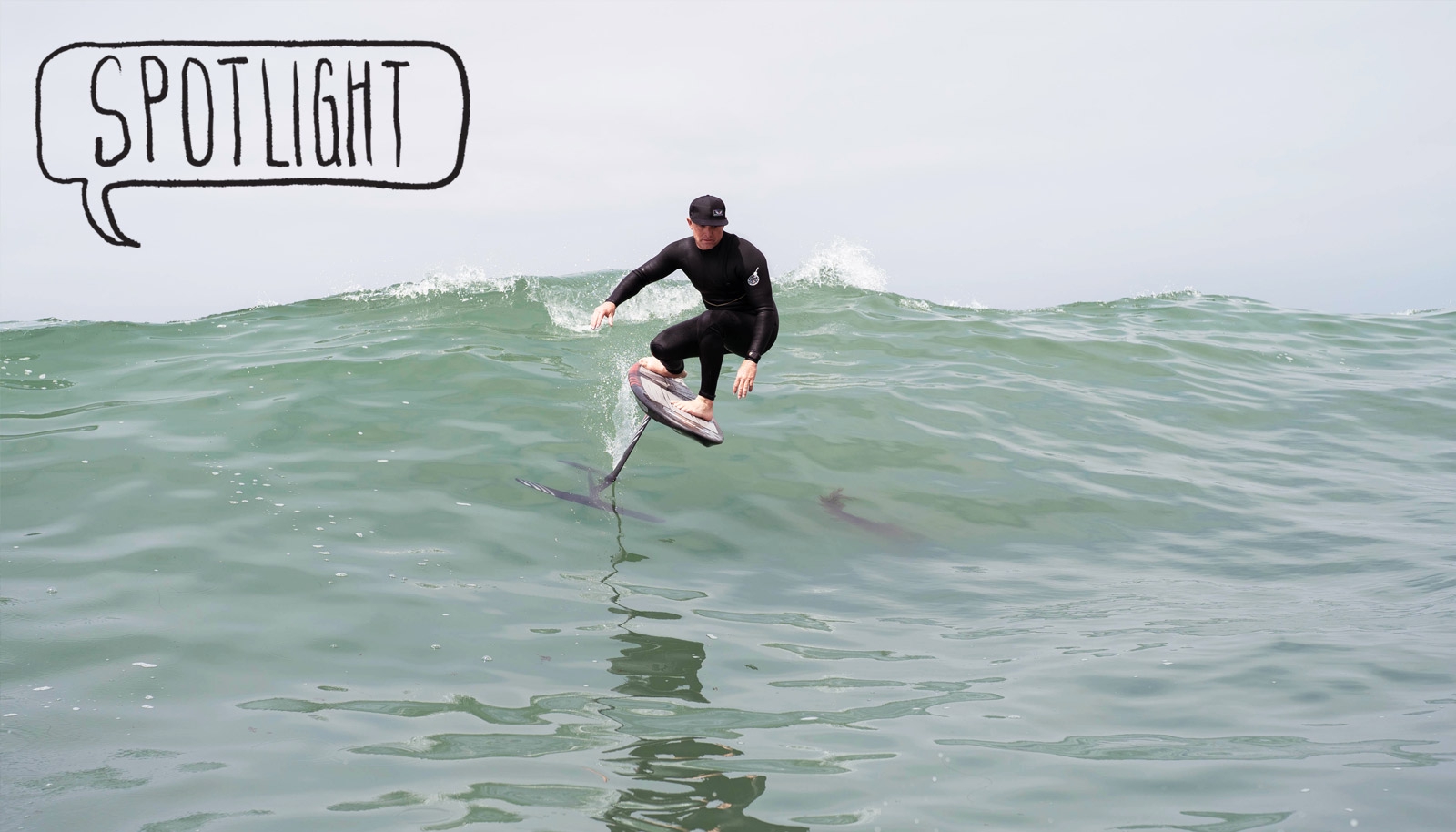 OUR FOUNDER – CHRIS SAYER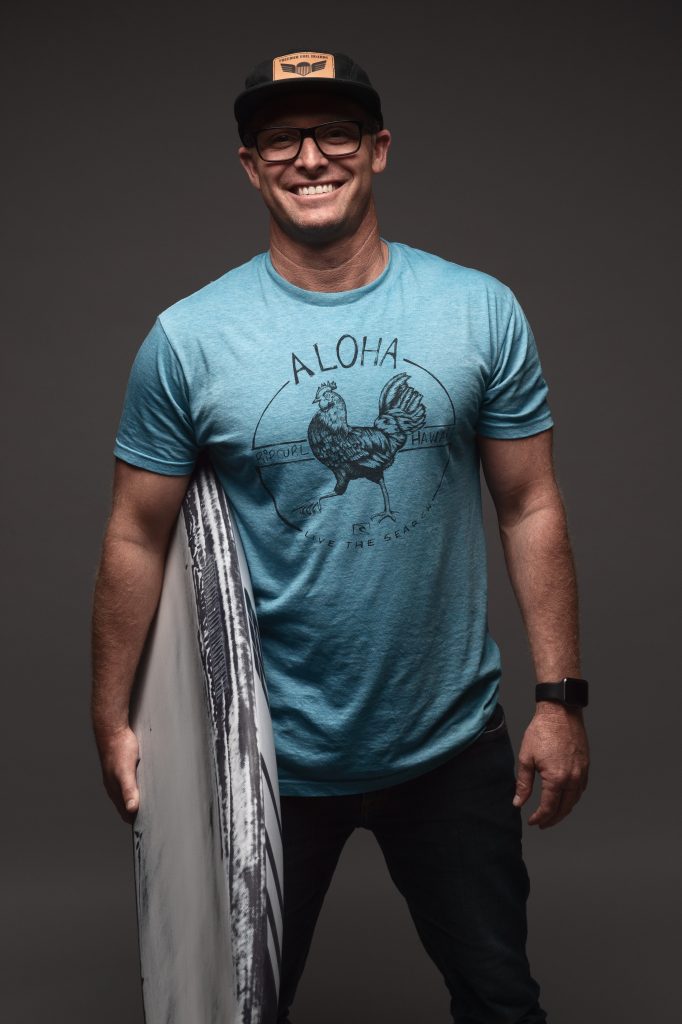 Meet Chris Sayer–long time shaper, firefighter, father/husband, self-proclaimed "foil frother," and the humble man behind Freedom Foilboards. Born and raised in San Clemente, California, Sayer grew up surfing the famed cobblestone points of Trestles and wakeboarding the Parker Strip in Arizona. The duality of influences fused a unique perspective for boardriding which eventually led to the founding of Freedom.
The journey of Freedom Foilboards is the collision of good old fashioned hard work and a persisting passion–the kind of passion that only a foiler would understand. For years, the back of Sayer's garage had been used as a personal shaping bay where he'd design classic California cruisers. Those shapes were soon to be flipped upside down.
We'll let Chris take it from here:
"Up until that point, I had only seen some videos of Kai Lenny flying and linking waves in Fiji. I really didn't grasp the full essence and spirit of foiling until I saw it in person while surfing at local outer reef break. I vividly remember Chuck Patterson showing up on a ski with a buddy and asking if we wouldn't mind a little company. I recall seeing their foils and I knew something special was about to go down. I was blown away at the speed and glide they carried as they flew by me. Chuck's pearly whites told the whole story. That was it, all I could think about was shaping a foilboard and figuring out how to get my hands on a foil.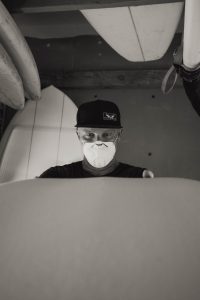 Little did I know, my search for a foil was closer than I imagined. Liquid Force was headquartered directly across the street from where I work as a firefighter in Encinitas. Unbelievably, Liquid Force was also my old wakeboard sponsor from years back. Don Wallace is currently the GM of Liquid Force and was also ironically my old roommate while I was wakeboarding for them in the late 90's.
After a fair amount of unannounced visits, he along with Jimmy Redmon gifted me my first foil. A short time later, I completed building my first foilboard and headed straight to the Colorado River to learn to fly from one of the very first foil pioneers, Mike Mack. Mack lives year round on the Parker Strip section of the Colorado River. He is one of my old buddies and a true river legend. I spent a few days learning how to wake foil with him and was stoked to learn of all the stories of him and his air chair crew. Once I learned to glide behind a boat, I quickly turned my attention back to the surf. San Onofre and "Dog Patch" quickly became my new home away from home. My continued run of good foil fortune was solidified when I realized that SanO was also home to foil royalty. The West Coast Foil Club "WCFC," composed mainly of Jeff Hurley, Ryan Hurley and Punker Pat, were often found linking waves with an edgy style that was only superseded by their creative presence on instagram. At this point, being hooked on foiling was an understatement and I easily convinced a few of my friends to join in on the endless fun. As my dedication to foiling grew, so did my desire to build a better board for myself and my growing crew foil friends. 1 board turned into 3, 3 turned into 10 and it was my wife who convinced me I should consider starting a company. The name Freedom means a lot to me as it does to many people in this strange period of time we are living in, but there is not a single expression I feel more than Freedom when I'm foiling–hence, the beginning of Freedom Foilboards. Up until about a year ago, everything was out of my garage. As the company rapidly expanded, I knew the one man show operation wasn't sustainable. I presented my best Shark Tank Pitch to my friends at Liquid Force and we agreed to a deal that would allow me to continue to run Freedom but with the support and backing from the parent Company of Liquid Force, Kent Outdoors."
With their backing, Freedom now has the ability to drive the brand globally through their network of reps and distributors and focus on strategic products that supports our mission.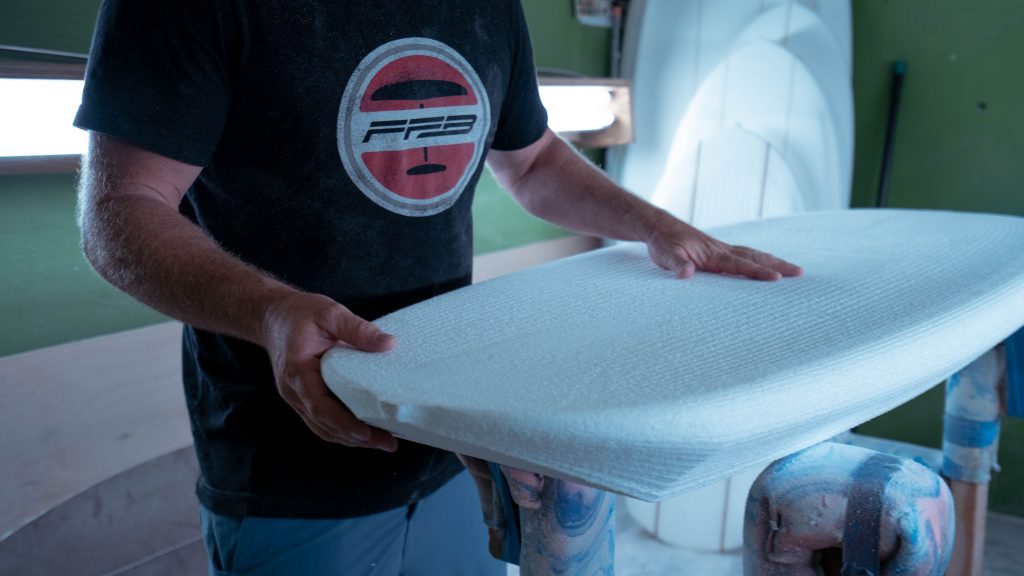 STATE OF FREEDOM
Welcome to the world of Freedom Foil Boards! My name is Chris Sayer and I am the original foil frother that started Freedom out of my garage just a few short years ago. As you may have noticed, much has changed since those early days, however, I'm proud to say my passion for the sport of foiling and my mission to design and manufacture the best foiling equipment in the world hasn't wavered. Now equipped with a crew of engineers, designers and some of the best team of riders in the business, we are on a mission to spread the undeniable stoke of foiling along with the unique Freedom Foil Board Experience around the globe.
So what is The Freedom Experience? It's all about creating an environment where our community of customers feel like they are more than just customers. It's about treating and valuing you, as a friend and an extension of our growing Freedom Family. Whether it's your first flight or the unique thrills discovered through high speed foil carves, FFB is honored to be by your side sharing in those unforgettable moments. Our equipment is built and based around harnessing and refining those very same unique and memorable experiences.
For the last few years I have been hyper focused on the unmistakable feeling of our foil boards under your feet. Now with a solid team in place, we have expanded our sights and are proud to offer a line of foiling equipment that compliments our extended range of boards. Whether it's wind wings, foot straps, board bags or accessories we are now thrilled to offer a full complement of FFB gear that is proven and tested by our team of riders to live up to the Freedom Experience we all stand behind.
So, what about a Freedom Foil? Well, let's just say we know the ultimate freedom experience wouldn't be complete without focusing on what's happening beneath our boards. Stay tuned, we are literally just getting started– the all inclusive Freedom Experience is right around the corner.
Thanks for choosing to #flyfreedom!
We are, and always will be, Dedicated To Flight.