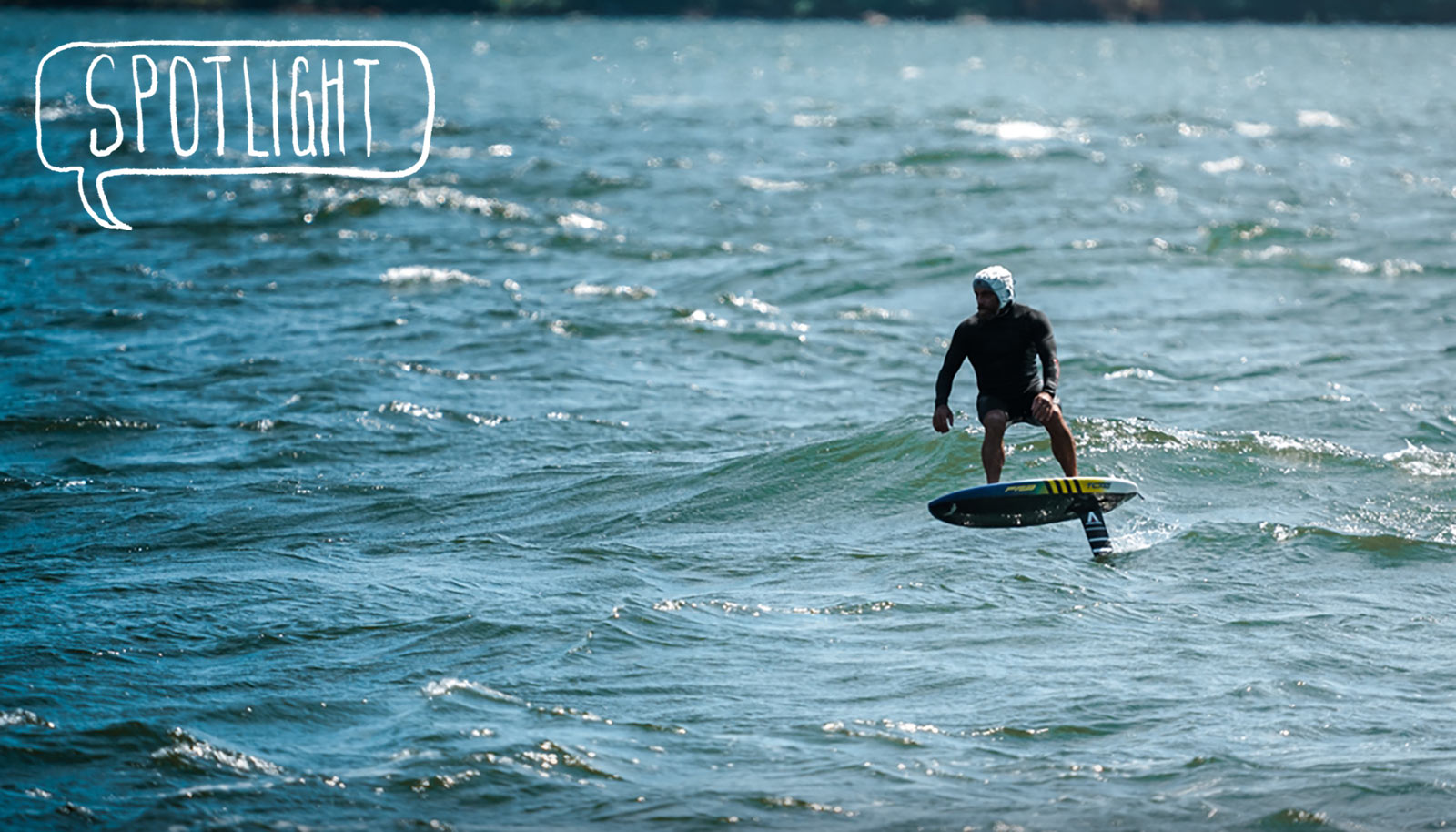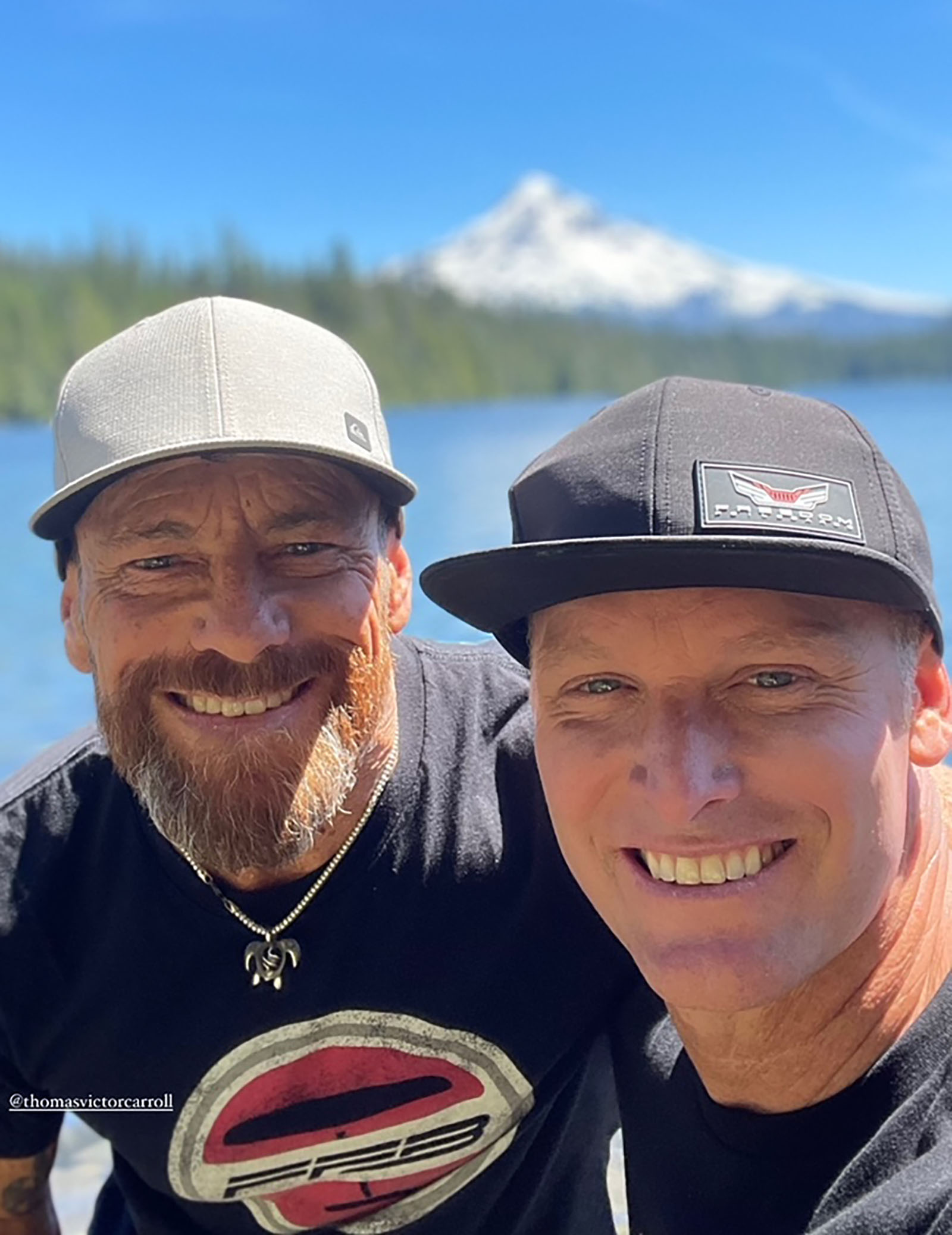 Tom Carroll with FFB Founder Chris Sayer
TOM'S Q&A WITH CHRIS SAYER
Q: Tom, it's such an honor to have you with us on Team Freedom! Coming from a surf background myself, I have always known and respected you as one of the greatest legends in the surf scene. I think we would all like to know how your passion and froth for foiling compares to the way you feel with traditional surfing?
A: Riding vertical face of a swell was how I've come to learn and love Surfing in the traditional sense, where the necessary skill and refinement has happened. This will always be my basic training. What I've found through experience is the learning of any new form of riding the energy pulse of nature's magnificence builds froth within me and informs broader experience back into my basic training. Foiling came at the perfect time it seems to build and confirm the FROTH. Thankfully I had old friends who were breaking down the barriers and pioneering foiling…these guys – in particular Dave Kalama – pried open my mind and boom the flood gates of froth unfurled. By the way the privilege is all mine Team Freedom Foil!!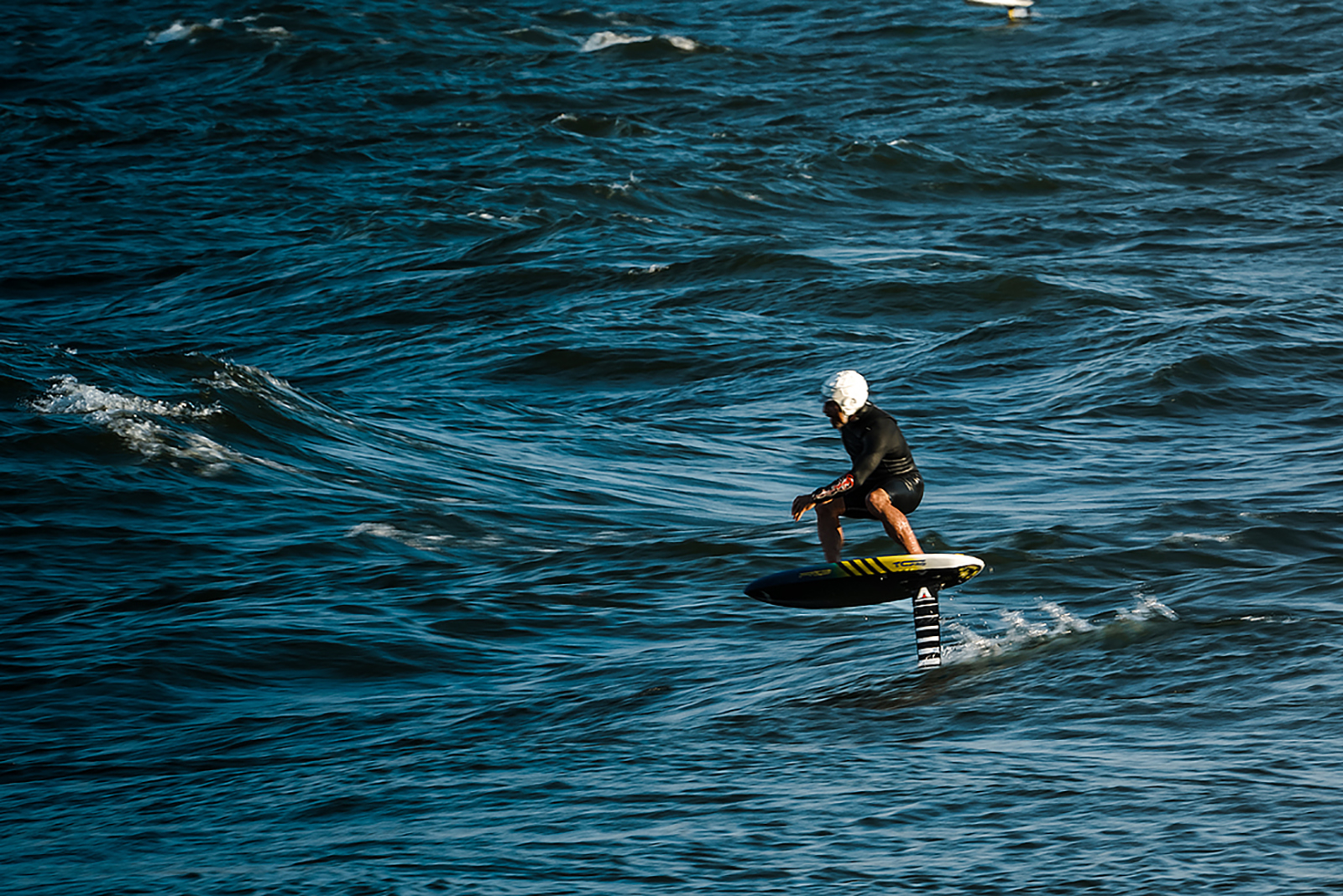 Q: Your style on a foilboard is unmistakably clean and powerful. It's been my experience that surfers have some of the best style when it comes to flying. How does your surf style and approach to foiling waves cross over?
A: They work together very closely. However, it was a challenge at first placing my surfing style into foiling due to the intricate dynamics of feeling just under the water surface with foiling as opposed to over the surface with a surfboard – now I realize a whole lot has been learned and relearned before surf style can be expressed in foil. In those first learning stages, surfing technique – well set as default mode over time – creates an over adjustment to information coming up from the foil. Later, I learned to be lighter on feel through turns despite the surfer in me who would rather push hard. I feel that my core, hip, and leg power center has been given longevity through foiling which in turn informs my traditional surfing style in a positive way. This requires an ongoing balancing act, and I wouldn't say I have this mastered at all. I do know my body and mind love the contrast.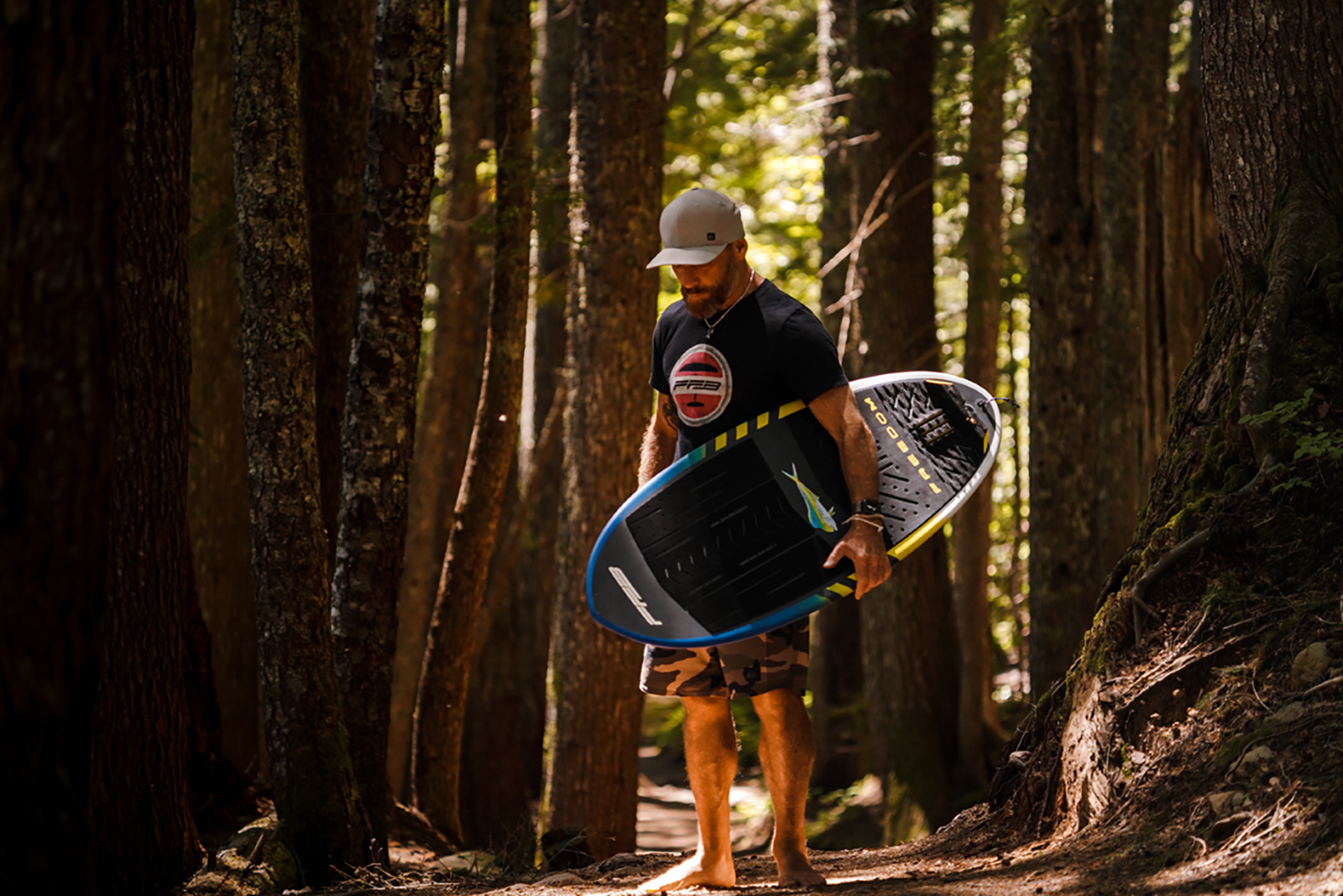 Q: Some may not know that you currently practice and instruct meditation a few days a week through your Instagram account. Tell us more about your meditation practice and maybe some of the similarities of the flow state we experience when foiling?
A: Great you noticed this…thank you. Flow state is something that naturally arises spontaneously from within us. Simply out of complex repetitive learning in an enthusiastic quest of ever-increasing sophistication – evolution. Foiling engages all our senses 99.9% of the time within a very diverse environment surrounded by ever changing state of nature's raw elements. A perfect storm of froth swirls within our mind body system as a result – full immersive flow state experienced or not we always come in from a session feeling better about ourselves and the world around us no matter the conditions. My experience has shown me that flow state is encouraged to arise effortlessly more often by placing a regular twice a day practice of meditation into my life.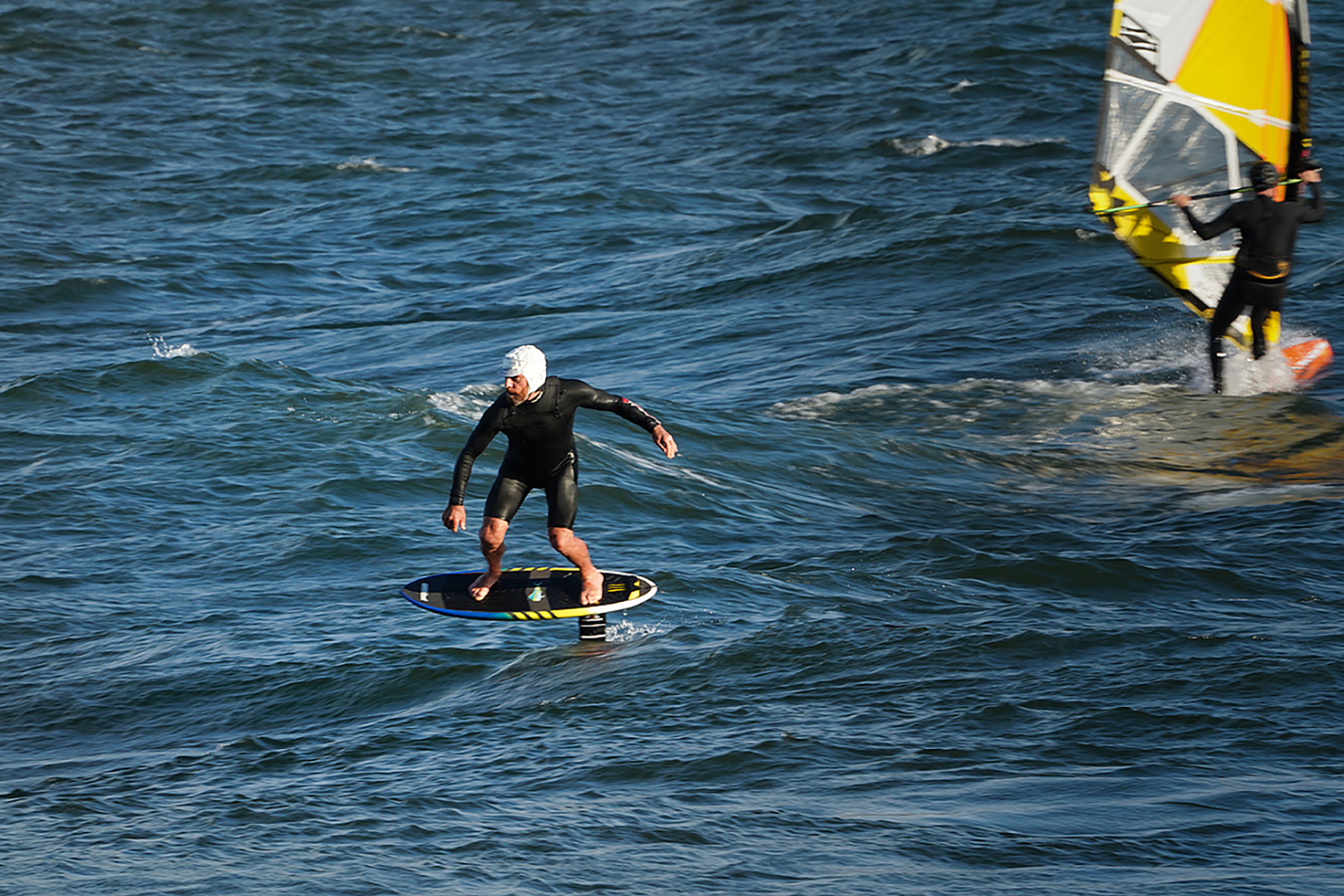 Q: We're currently sipping some coffee, overlooking Hood River—the mecca of wind sports. You went out on our Freedom Wing yesterday in some 20mph+ conditions. What was your experience learning a new foil discipline, hundreds of miles from the nearest ocean?
A: Wow that was humbling, back to the drawing board! But it was also incredibly rewarding receiving those tiny glimpses of what wind and Freedom Wings have to offer. What an incredible environment we get to play in here at Hood River. Not to mention all the cool people here frothing and going toward what makes their heart sing.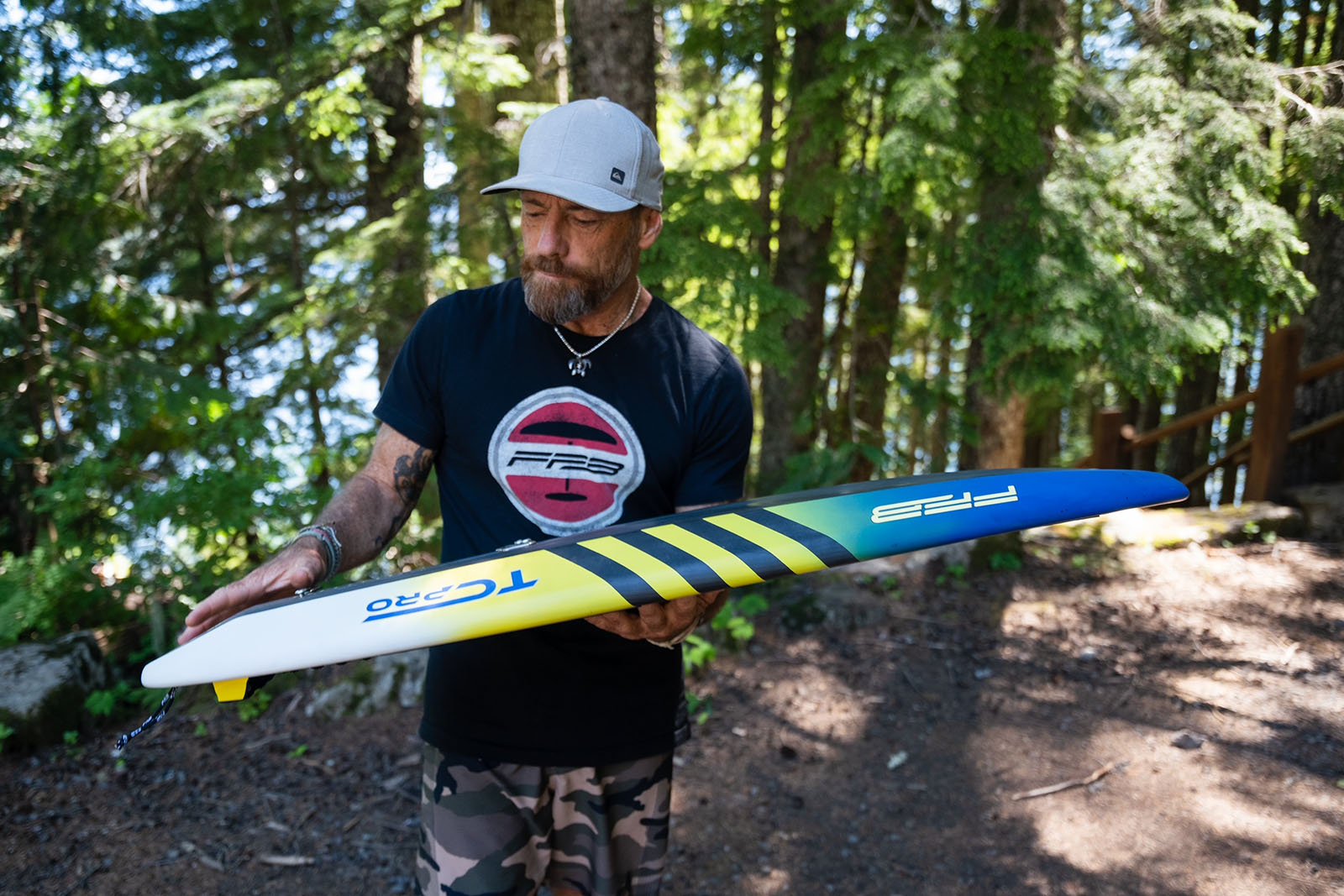 Q: We are currently working on designing a couple of Pro Model boards with you. It's been great getting to know you more personally through this process. Can you share what design aspects you look for in building a foil board?
A: I am still pinching myself that a Pro Model with FFB is really happening to be honest. So stoked!! I have been involved with the design of surfboards for 50 years so I was super intrigued from the outset by a foil boards dynamics but, all the while chuckling to myself at the thought, I could knock off one of those bland brown, flat rectangle, McDonalds food trays, stick a foil in it, tow into a wave and enjoy foiling just the same. Well quite quickly it was Chris Sayer from Freedom Foil Boards who changed that idea early in 2019 with my first Techno 4'4" which I used daily for both tow-in and prone surf foiling. Forever grateful for Chris's unique creations. Our connection shifted the goal posts for my engagement instantly. The elements I look for today of course have changed dramatically, weight and rigidity count a great deal under the ever-increasing performance of foil, shorter in length and volume than the Techno but not ridiculously small. I love the feeling of a board that is supportive with a subtly sunken deck for increased diverse foot pressure during carving transitions and prone paddle ins. Also added curve and displacement under the nose so that touchdowns will create a pop off the surface and least amount of drag. My Pro Model aims at prone and tow-in surf foiling with my personal reference to stick to simplifying one board to fit both disciplines.